December 31st, 2014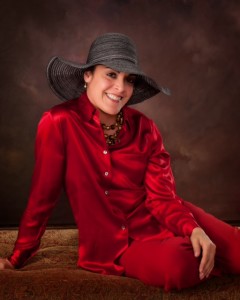 Dawn-Marie Mutell, Founder and CEO of Life's Necessities and Luxuries – Home, Body, Soul and Life-Styling business.  They also call her a "Life Commodities Broker".  She is a versatile wardrobe stylist, makeup artist, accessory designer, personal shopper, professional organizer, event planner, life coach and travel consultant who has over 25 years experience in the fashion, beauty, retail, travel & event planning, entertainment and music industries.  Please also visit at  lifesnecessitiesandluxuries.com

In the early part of her years she was a model and dancer with various theater groups in NYC but due to severe auto accident with a drunk driver, she had injured her spine and was no longer able to dance.  Devastated, she didn't know where to turn.  Her next thought was "what do I do now?" The only goal she knew was to to become a professional dancer hopefully on Broadway.   A friend of hers introduced her to someone in HR in a music company and she worked in the music business for over 15 years.  She's managed singers, recording artists,  composers.  They called her the "Sampling Queen" when she was licensing songs at MCA Music Publishing. Making songs famous from new artists like Ice T, Mary J. Blidge.  She even had the chance to administer and license Michael Jackson's famous music catalog which thrilled her.  She felt like something was missing in her life, she wanted to do more, be more so she decided to go back to school and do something she loved as much as music.  Fashion!

Dawn-Marie decided she wanted to set a goal to empower men and women and assist them in living their most fulfilled lives. She became a certified Image Consultant and Personal Shopper through the Fashion Institute of Technology in 2002 where she was determined to make a difference in people's lives and her company was born (originally called The New You Makeover) has now transitioned into a full blown life-styling business.

Life's Necessities & Luxuries main intent is to enable  women and men of all ages to feel confident, look great, feel great and  achieve their personal goals by helping them improve their appearance not only from the outside, but from the inside as well.  Her latest venture Life's Necessities & Luxuries Shopping & Dining Tours allow her to share her expertise and knowledge with her guests while they embark on a fun and unique shopping and dining experience.  These affordable shopping/dining and networking tours are group styling sessions teach them to look their best, by showing them how-to choose the right fabric texture, patterns, color and silhouettes in their clothing choices according to their body types, age, lifestyle, skin tones, makeup and hair color or she helps them reinvent themselves and help them create a brand new look.  Dawn-Marie has a talent for finding the right colors and fashion styles for each individual as well as always looking out for a great deal.  There's no budget too large or too small.  
She honed her skills as a makeup artist during her time working with the Treatment Marketing group with the Clinique Laboratories group in NYC, and while working at the Clinique counters at Macy's Department Store in Herald Square in NYC.  She's worked with fashion shows, photographers, brides, and commercial television work.
Dawn-Marie leads various seminars and programs on topics such as  "The ABC's of Fashion — Accentuate, Balance or Camouflage", "Let's Shop in Your Closet", "Summer Styling – How to Beat the Heat and Still Look Chic", "You Don't Need to Spend a Million Dollars to Look Like One", "Healthy Skin-Healthy Life", "Organize Your Home & Your Life" and her "Frugally Fabulous Style & Living".   She teaches classes on how to shop, entertain, dress and travel on the dime, apply makeup effortlessly & maintain great skin; how to organize your closet and home, how to dress for the big interview, home office organization skills and more.

Dawn-Marie has been a guest speaker at The Fashion Institute of Technology in NYC and the Art Institute of Tampa teaching Makeup for TV, Theater and Film and volunteers as both a personal shopper and seminar leader with the Dress for Success Non-For-Profit organization in Tampa, FL and is the acting President  of the Upper Tampa Bay Chamber Education Foundation and Vice President, local chapter of the National Association of Professional Women.
Dawn-Marie is available for speaking engagements, and for booking private or corporate group tours, to learn more, please email:  lifesnnl@gmail.com or call (727)858-3515 for more information.
Leave a Reply